Currently viewing the tag: "Movies"
đăng ký nhận tiền cược miễn phí 2019_cách thắng bài baccarat_cá cược miễn phí 2019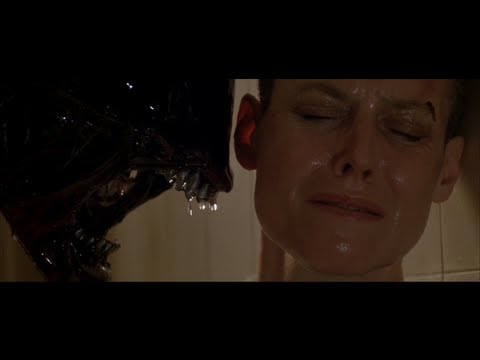 God, this week.
So I recently got a larger television, and it's been a nice excuse to rewatch movies to see how they look. Yesterday I finished the Alien trilogy (thank goodness they didn't make any more after the third one, that would have just been embarrassing…) and because I want to talk about the MAGA bomber like I want a case of colon cancer, here we go: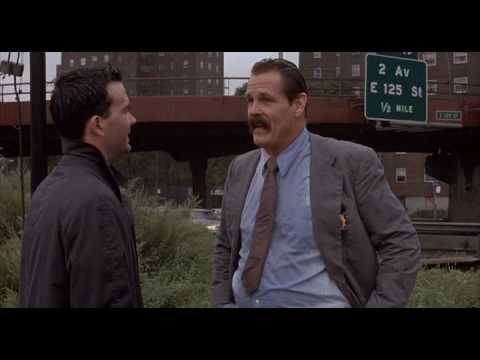 I recently watched?Q & A, the 1990 Sidney Lumet movie about racism and the justice system. I'm kind of surprised it hasn't enjoyed a resurgence considering how potent that intersection is right now, though maybe it is and I haven't noticed it. I can't say it quite lived up to my expectations: the film is no masterpiece, like Lumet's earlier pokes at the justice system,?12 Angry Men and?Prince Of The City. But it does have some inspired ideas nevertheless. One of the more interesting ones is to make the main DA character–played by Timothy Hutton–a man whose motivation is shame at his own racism, namely, that he freaked out when he discovered that his girlfriend had a black father. To a large degree, he pursues a bigoted cop played by Nick Nolte because she's tied up in the case and he is trying to atone for his earlier fuckup. It's an interesting premise, to be sure. I can't think of another movie that quite does it this way. That's great! There are some other good moments too. One comes when Hutton is chatting with a detective played by Charles S. Dutton (inspired casting, by the way) about Nolte's character in a way which really nailed something profound. Hutton is mystified and a little angry with Dutton for actually having fairly warm feelings for Nolte. Not terribly unlike how white folks couldn't grasp why black people didn't see Trump in the way they might David Duke, say. Dutton's explanation–that Nolte is open about what people like Hutton merely hide–is fair enough. But, ultimately, to be in Dutton's position–a New York City cop–you are going to have to find some way of living with people like Nolte. The scene even connects this to a larger point about being black in America. It's a very strongly-written scene with great nuance and subtext. Perhaps the best moment of the movie. And there's something to be said for a movie that features just about all of its cop characters constantly using racist language and terminology. It's not exactly pleasant but I have no doubt that this is accurate, then as now. Sometimes this is meant to be ironic but I'm not really sure you can compartmentalize dehumanization like that and I don't think the movie thinks so either. Nolte in particular does a fine job presenting a worldview that was probably a little more mind-blowing in 1990, but now is just a Thursday afternoon rant on FOX News. Still, when he talks about how black people are animals, there really is something to the directness of it that is bracing. Even now, this is still dog-whistled to a large degree. Some people say it out loud, more than used to be the case. But hearing it said with no misdirection does cut to the heart of the issue. For a mainstream Hollywood studio picture, this is pretty daring. The only other movie I can think of that was so direct about communicating racism so directly was, of all things, the movie?42, about Jackie Robinson. The first half is all respectful biopic niceties but the second half is just so unrelenting it really does a decent job of experiencing what it was like to be Jackie Robinson. That it was so effective probably had something to do with the movie's middling box office, frankly. People like feel-good bullshit out of movies like that and making you feel just a simulation of what Jackie Robinson felt (and only for an hour, not for, like, life) does not make a person feel good. So you can't really go too far with this stuff and expect it to work commercially. But for that reason, it's really damn attention-grabbing when they do.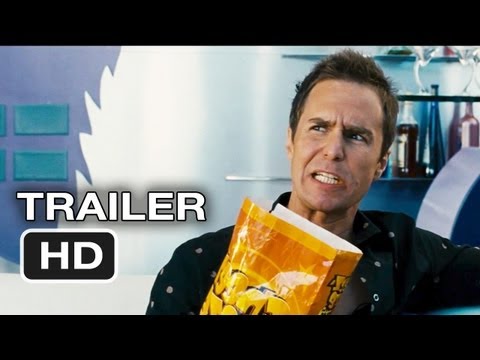 I can't do politics today. So here's something else.
So I recently completed the Martin McDonagh triple crown by watching?Seven Psychopaths, the movie he did between?In Bruges and?Seven Billboards. The former remains one of my favorite films and the latter I found a lot to like about, even if I felt that it didn't work.?Seven Psychopaths?is the last (and definitely the least) of the three that I had to see. It's not?horrible or anything, not unwatchable, but definitely disappointing. I'm glad that it came before?Seven Billboards,?because otherwise I'd feel like he was a creative talent petering out, instead of a real talent with some persistent (if not persistently expressed) flaws.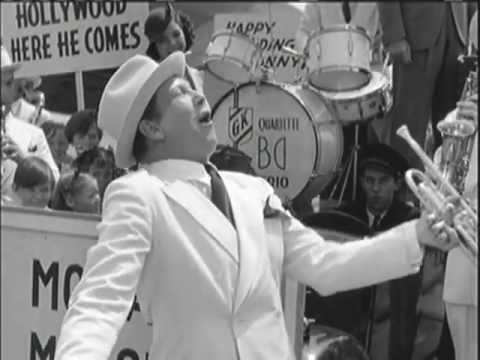 Here are a couple of random movies I watched recently:
Afternoon Delight: At the very least, I'm glad the terrible eponymous song was nowhere to be found in the movie. Anyway. It's not a bad film–the premise of a bored middle-aged housewife shaking things up by inviting a stripper to live with her is one of those crazy premises that just might work, and the early part of the movie sold it well enough for me. And I liked it for about the first 2/3 of it. But the resolution is perfunctory. I'm not opposed to a?Main Street ending where the ambitious, dynamic woman winds up accepting the dull provincial life–that's a great book. But?Afternoon Delight doesn't quite sell it as well as?Main Street does. Jill Soloway, you're no Sinclair Lewis! I don't object to "you don't know what you got 'till it's gone" as a takeaway in principle, but "somebody else's marriage got ruined so maybe my life isn't so bad" is, well, whatever. Feels forced. I was actually hoping for something a little crazier than the movie, actually, hopefully nothing as nutty and tasteless as that bit in Transparent where they parallel the plight of LGBT in interwar Germany with Gaby Hoffman's crisis about whether or not to sleep with her professor, but maybe something in that vein just throttled back a bit. Couldn't have hurt.
Now we get a movie that's all fan service. Great. For all the shots I take at Baby Boomers, at least they're hung up on stuff they?did. Millennials are hung up on stuff they?watched. So sad.
If you're looking for some weekend entertainment that's just a bit off the beaten path, I recently watched?Intacto, a Spanish film from the early 2000s. I get how people can get burned out on the magical realism that so frequently crops up on Spanish-language cinema (and literature), and?Intacto certainly includes some elements of that, but this movie bears no resemblance at all to, say,?One Hundred Years Of Solitude:?the treatment of the magical elements is not really different from how, say, a Hollywood film about a world where luck is a commodity might handle the subject. Perhaps that's not a very enticing way to sell it, but by that I mean that it isn't played for poetry or whimsy, it's instead just the backbone of a brutal world where luck is just one thing among many that people buy, cheat, and steal. The parallels of the "luck economy" and the real-life predatory capitalism economy are sharp but not overdone: there are haves and have-nots with luck, people get chewed up by the system, and there's even a metaphor to human trafficking, are of which all done artfully, not to?Crash levels of excess. There's a great attention to detail and realism, and the understanding of human nature is just so damn accurate that it really feels like how it would be. Admittedly I'm making it sound super-cerebral but it does have good characters and a solid plot, good pacing, etc. It's exciting and brainy! I suppose the ideas stuck out to me because as rare as that sort of filmmaking was in the early 2000s, it's way rarer now. I'm kind of surprised there was never an American remake right after it came out–the script is really strong, and the concept would work fine in this context–though large chunks of the movie are actually in English, for whatever that's worth. Check it out: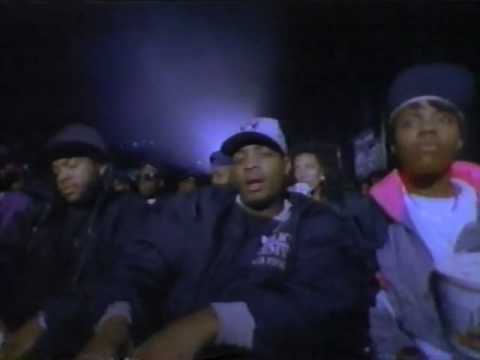 I don't put much stock in the Oscars, nor should anybody, really. It bears little more authority than, say, a Chris Cillizza column does with politics. But I did see some of the Best Picture nominees, so I guess I'll handicap which movie we'll be vaguely embarrassed about having given the honor to in a decade, provided we remember it at all: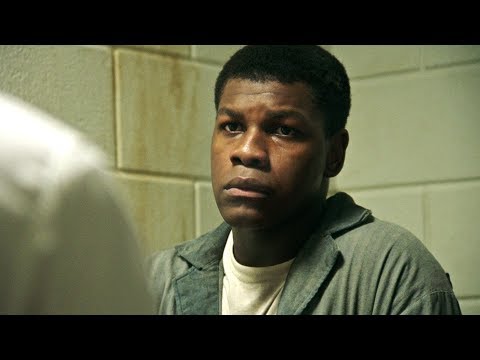 It's not nearly as good as?Zero Dark Thirty, though few things are. The timing seemed right for a hard-hitting racial drama last Summer, but Summer audiences didn't really want a difficult, searching feel-bad movie that's all questions and no answers. I actually saw it in the theater, but I sort of get that. However,?Detroit is definitely a movie that's going to be rediscovered. It's really skillful in creating a nightmare scenario that's much more horrifying than your typical jump scare-based horror film (which typically contain little to no actual horror). Just such sustained tension for so long with no release, which gets uncomfortable to watch after a while. You could make an argument that it belongs in the extreme cinema canon, even though it doesn't contain any gimmicky serial killers or anything like that, just reality. It's definitely an interesting idea on how to make this sort of movie, though one that has "not for everyone" built in. It hits you hard without needing to resort to Sorkinian lectures of what race is all about. Unfortunately, audiences seemed to want those lectures, or maybe it didn't have the genre trappings of?Get Out?(which was, also, really good). This made it a more difficult sell I guess. But?Detroit is good and definitely should be seen. I really wish they hadn't cast John Krasinski as a generic defense lawyer at the end. No offense to the man, but it felt like pure stuntcasting to put a recognizable face like that in that kind of role. Come on, Kathryn, that's the sort of move that Oliver Stone would try!