Currently viewing the tag: "Theresa May"
game bài casino_sòng bạc_cách tính tài xỉu trong baccarat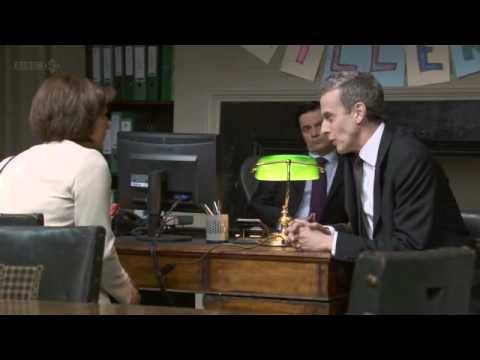 Theresa May might as well legally change her name, so often is it prefaced by the word "humiliation." cá cược miễn phí 2019She got another one today. It will not be the last. I admit that sometimes I do feel bad for her in spite of myself. Sure, she's a right-wing hack who's in way over her head and quite obviously values remaining in the job at any cost for as long as possible over anything else. And she set the conditions to make Brexit as bad as it possibly could be, having it drag on for years and distract attention from everything else, which no doubt makes the right-wing media barons who are her real constituency happy—yeah, look, it doesn't make sense, she's the absolute worst! But you can't help but feel bad for somebody who gets punched in the face every single day, even if it's their own damn fault. Empathy truly is a curse sometimes.
www.youtube.com/watch?v=Kb7DwkB7KFo">it
It's a bit hard for me to grapple with the idea of a top-level politician who is genuinely frightened of interacting with normal people as someone living in the USA. Sure, they often try to minimize random interactions in a lot of cases, but for presidential candidates, say, you're expected to head over to shitty cafes in Dubuque and talk to people (Marco Rubio didn't bother and he lost, in part because of it). And if you're president, you're expected to go to places where a disaster happens and hold peoples' hands. (I expect Trump to be quite bad at this when it happens, incidentally.) I don't blame politicians for wanting to avoid the public as much as possible–it can be random and unpleasant to no end whatsoever–but there are some times where you can't, and being a good politician is knowing when you need to let people vent at you. Theresa May, again, is not a good politician, but just how bad and how cloistered and brittle a person she is is an ongoing surprise.
I get why a lot of people thought Theresa May was a competent politician, superficially speaking. It's the same reason why (in memory of Roger Moore) a lot of people thought?The Spy Who Loved Me was one of the best Bond films, which it isn't. It's okay, but it just came at exactly the right time, hitting all the requisite points after a lot of bleh. May cut exactly the opposite profile of David Cameron?(i.e. an all-style, little-substance press-hound) right after he imploded, so I can understand why people thought the opposite approach would get the opposite results. But having a different style doesn't automatically mean that you're competent. Still highly improbable that Corbyn wins, but these days you never know.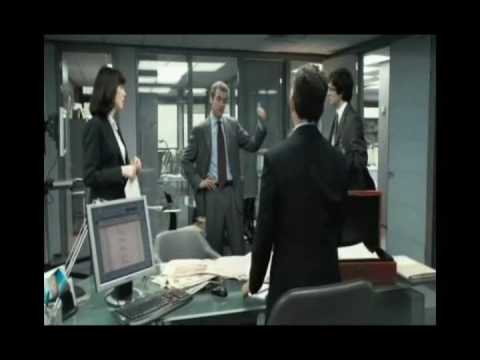 I'm not a particularly huge fan of Theresa May, the current UK Prime Minister, for a number of?reasons.?That being said, she has the thankless job of negotiating the UK's exit from the EU, which is?to say that her job is to shred the extremely favorable current arrangement her country has with the EU and figure out a new one in an environment where the remaining EU states have the ability and will to make the new deal as unfavorable to Britain as possible. Stupid as it is, it is the job she signed on for and it's not going to be easy, so?finding any possible source of leverage is going to be essential. Unfortunately, the one significant source of leverage seems to be throwing in with Team Trump and securing a UK-US trade deal right off the bat. And the corollary of that is that May is destined to become a Trump dignity wraith?for as long as they're both in office. Case in point: May was informed?of the Trump?de facto Muslim travel ban in advance. You can certainly argue that May's hands are tied thanks to Brexit, that she desperately needs a deal from these folks, that she holds none of the cards, that speaking out publicly would hurt her country even more?than it already will be, that as someone with Trump's ear a private word might carry more weight. This may all be?true. But the humiliation?for May has merely begun: given that pertinent US cabinet departments reportedly figured out what was happening with the ban?when it was happening, you have to wonder why May got this info in advance.?We know how Trump treats people that he has leverage over. Was it done to implicate her or to force her silence on the issue? As a favor for being one of the few world leaders able to stomach being in the same room as Trump, or to embarrass her right after her literal embrace of him? Who knows. It's not playing well for her is all I'm saying. As much as the Trump/Bannon geopolitical vision necessitates a US-UK trade deal as part of their vision to break up the EU, the UK needs it much more, and until it's ratified she's going to have to squirm to avoid?being pinned down on every horrible thing Trump?says and does, no doubt earning unflattering comparisons to Tony Blair in his courting of George W. Bush all the way. Admittedly, May has the excuse that she's trying to secure a real benefit for her country, while Blair had no reason to do what he did. Regardless,?it's going to be excruciatingly hilarious, beginning with that upcoming state visit.